DOG No Flap Ear Wrap Denim/Pinpoint Combo Kit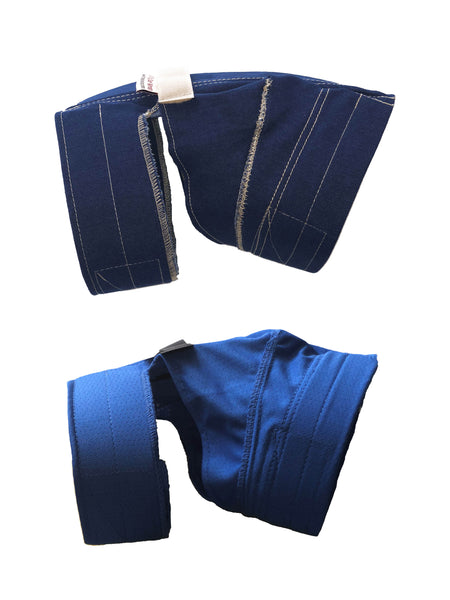 DOG No Flap Ear Wrap Denim/Pinpoint Combo Kit
Our wraps are measurement specific. For example, a large dog may end up needing a medium wrap. Please follow the measuring instructions here and be sure to include your dogs breed and measurements in the order note box provided at checkout near the bottom of the page.
By popular demand, this combo kit features ONE Pinpoint Mesh wrap and ONE Denim wrap. It's always a good idea to have an additional wrap on hand!
This duo is the best of both worlds! Our most breathable fabric option, the Pinpoint Mesh, combined with our most durable fabric, the Vintage Denim. If you are looking for a lighter weight, breathable option and would also like a more durable option for rowdy play, determined temperaments, heavy scratching, this is the perfect pair.